<![if !vml]>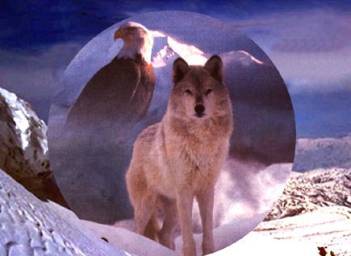 <![endif]>
One More Absurdity – P.S. Thank A Terrorist!
Deborah Venable
11/13/10
<![if !supportEmptyParas]> <![endif]>
Well, I have to wonder just how long this uproar will last.  The one about the TSA gropers and/or voyeurs – you know, that one.  This story started to emerge months ago when airport security rushed to employ more of those cute little (very expensive) machines that "undress" passengers as they step through security to insure everyone's safety of course.  "Prudes" didn't like it when they first heard about it, but the whole thing was more or less poo-pooed in this changing world of secular demoralization.  When it became obvious that the whole thing was not as innocuous as the poo-pooers were claiming, (because naked images WERE actually being saved and proliferated) then our safety-first gods had to scramble and come up with an "opt out" for being electronically dosed with radiation and undressed for the screeners' not-so-innocent eyes.  What they have come up with can only be described (and has) as sexual molestation. 
<![if !supportEmptyParas]> <![endif]>
Bet there isn't a shortage of folks applying for the job of TSA screeners now, huh? 
<![if !supportEmptyParas]> <![endif]>
The latest uproar over this seems to be coming from pilots and flight attendants and their unions.  As soon as they figure some way to get them through security without having to endure the same abuse that their passengers do, expect the whole thing to just go away.
<![if !supportEmptyParas]> <![endif]>
There is a lot more to this story than meets the eye – or the groping hand for that matter.
<![if !supportEmptyParas]> <![endif]>
Where's the "hands off my body" crowd?  You know, those ever-petulant guys and gals who insist that privacy somehow includes a "right" to mass produced baby killing in the name of "choice" and the right to indulge the most aberrant and abhorrent sexual behavior under protective legislation that equalizes that behavior with "normal" society?  That crowd.
<![if !supportEmptyParas]> <![endif]>
The insidious motive behind allowing such abuse of individual rights, such as what to think, what to say, how to feel, how to morally react when these rights get trounced, must be ignored to be continued.  People – individuals – must be de sensitized to the most outrageous behavior or the power players can never have their way.  The power players ARE having their way with the American people.  This is just one more absurdity that proves it!  Thank a terrorist for it!
<![if !supportEmptyParas]> <![endif]>
Back in the early 1970s a different kind of terrorism desensitized the American people to the brutality and inhumanity of abortion.  We were terrorized at the thought that down every dark, back alley, there were young women being brutalized by wicked illegal abortionists, who were preying on not so innocent victims of regrettable life choices.  Couldn't have that.  Had to tell the people that these were not really human beings that were being tortured and killed, but simply unwanted pieces of tissue.  Absurd – but thank the desensitizing terrorists!
<![if !supportEmptyParas]> <![endif]>
As sexual identity languished in the crisis of sexual revolution, the terrorists got busy again desensitizing the American people to the most aberrant of normal behavior – lost sexual identity.  Now everybody was "normal" and "equal" to everybody else, and words had to change meaning to accommodate.  Marriage and family had to encompass the aberrant behavior.  These terrorists threatened the American people's sense of justice in much the same way that the abortion proponents had, as they employed such real life terrorists as horribly wayward Catholic priests to hold the victims blameless.  Not to mention, of course, all the dysfunctional families that added to the pile of victims with screwed up sexual identities.  Once again – thank all these terrorists for successfully upending normal!
<![if !supportEmptyParas]> <![endif]>
I can't leave this discussion without including one more group that has gone a long way toward desensitizing the American people, albeit slowly, but it has been effective.  The demand that everyone should endure physical abuse at the hands of medical professionals cannot be ignored.  For example, it is no longer considered normal for a person to go through life without ever undergoing intense physical examinations many times throughout life – sick or not.  If one is ever unfortunate enough to end up needing medical "care" modesty will do you no good at all.  Healing is no longer an art form, and "preventive" checkups are designed to ready one for medical terrorism. 
<![if !supportEmptyParas]> <![endif]>
So now we have this latest terrorism of sky travel.  Will the American people be desensitized to accept whatever the security terrorists mandate, or will this be the straw that breaks the camel's back?  Yes, there is much more going on here than is evident to the most casual observer. 
<![if !supportEmptyParas]> <![endif]>
So, one Islamic terrorist got on an airplane with explosives in his underwear.  The fact that those explosives didn't go off probably did far more good for the terrorists' cause than if the bomb had successfully blown up the plane!  While that would have definitely wiped out a whole plane full of folks over an American city, the fact that it didn't gives the terrorists – both foreign and domestic – the incentive and ability to terrorize many more folks in every American city!
<![if !supportEmptyParas]> <![endif]>
Have we really become that desensitized?     
<![if !supportLineBreakNewLine]>
<![endif]>
This We Won't Fly website is a point of resistance if you would like to learn more about this issue.
<![if !supportEmptyParas]> <![endif]>
<![if !supportEmptyParas]> <![endif]>